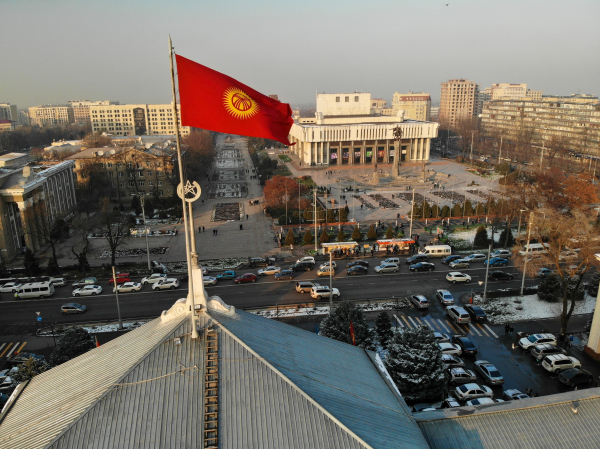 Kyrgyz authorities have filed a lawsuit to close down Kloop Media Public Foundation, a nonprofit body that runs an independent online news outlet in Kyrgyzstan.
The move continues a repressive trend against freedom of expression in Kyrgyzstan. The lawsuit accuses Kloop Media of "sharp criticism of [the] government". It lists a number of articles that it categorizes as critical of the Kyrgyz government's policies and of state and municipal bodies.
Back in November 2021, the Kyrgyz State Committee for National Security initiated a lawsuit against the same outlet on suspicion that Kloop Media publications had violated article 327 of Kyrgyzstan's criminal code, which penalizes "making public calls for the violent seizure of power online" with three to five years in prison.
Kloop Media is known for its independent reporting on national and regional affairs.
The Helsinki Foundation for Human Rights signed a joint statement of human rights organisations in which we call on the Kyrgyzstani authorities to put an end to this alarming trend, and to ensure that media, online information platforms, civil society organisations, journalists, activists and human rights defenders can carry out their activities without fear and reprisals in the country.