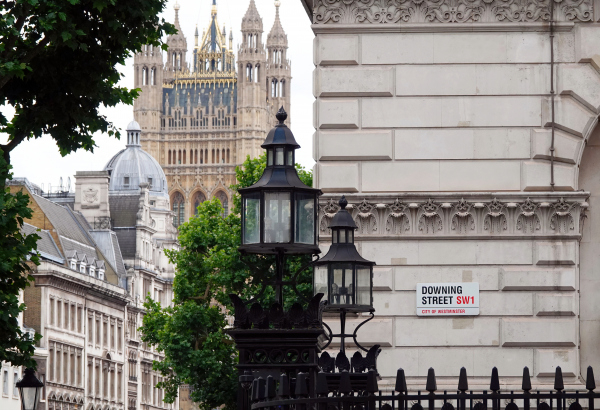 A group of Civil Society organisations from across Europe have written to UK Prime Minister Rishi Sunak in an 11th hour call on his Government to drop the 'irresponsible' Illegal Migration Bill.
The organisations, which include the Helsinki Foundation for Human Rights, the Hungarian Helsinki Committee, the Greek Council for Refugees, and the Public Law Project, warn that to pursue the Bill at a time of conflict and crisis in Europe is 'reckless and risks further instability.'
The signatories say the Bill signals to the world that the UK is 'willing to undermine the international rules-based system.'
When the Bill was introduced, UK critics warned that its provisions would contravene and contradict the European Convention on Human Rights, the 1951 Refugee Convention, and the European Convention on Action Against Trafficking.[1]
The Bill has also been criticised by key international office holders and institutions:
The letter to Prime Minister Rishi Sunak says: "This Bill is a far cry from Britain's history in participating in the creation of an international rules-based order."
"If enacted, this Bill will degrade the concept of what it is to be human . . . it will place the UK as one of the outliers and an example to authoritarian powers in Europe and across the world."
[1] https://publiclawproject.org.uk/latest/joint-civil-society-statement-on-the-illegal-migration-bill/
[2] https://www.bbc.co.uk/news/uk-politics-65376793.amp
[3] https://www.politico.eu/article/ylva-johansson-eu-tells-uk-suella-braverman-its-asylum-plan-violating-international-law/
[4]https://www.coe.int/en/web/commissioner/-/parliamentarians-should-uphold-the-united-kingdom-s-international-obligations-when-scrutinising-the-illegal-migration-bill-
[5] https://www.unhcr.org/uk/news/statement-uk-asylum-bill#:~:text=UNHCR%2C%20the%20UN%20Refugee%20Agency%2C%20is%20profoundly%20concerned,UK%20asylum%20system%20to%20those%20who%20arrive%20irregularly.